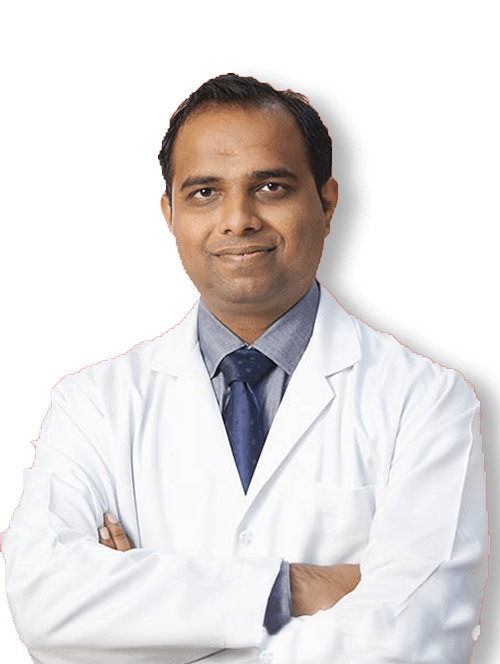 Dr. Sandeep Borse
is the Best Neurologist in Wakad, Hinjewadi area and a Geriatric Neurologist who is empanelled as a consultant in the department of neurology at the Jehangir Hospital, Pune. His Personal clinic –
Neuro Care Clinic
is at Pimple Saudagar. He has almost a decade of experience in treating conditions like epilepsy,
headache
, dementia, stroke and other Nerve and Muscle problems. His areas of expertise are clinical neurology, headache, epilepsy, stroke and its management. From years of clinical experience, Dr. Borse has gained good exposure in treating even the most complicated situations.
Contact Us For More Information Or Book An Appointment
Namaskar Dr.Sandeep Sir,
With God's blessings, your good wishes, advice on day1. My father (whose immunity, consistent good health & neuro life are completely attributed to ur ongoing treatments), my mother, my brother & my Ajji all have been tested covid Negative today. Father has been stable since day 2 & has been asking you in between. My parents r sending you lots of blessings sir & grateful for ur support always.
With Medicines alone, all have recovered. Saturation & CRP is all normal. It was a risk but having God & the confidence of your genuine n expert support whenever needed, has led to this day when all here are breathing life. Once again Sandeep sir, thanks a lot for always being there, without ur foundational support we wouldn't have overcome.
God bless you & family from all of us here, sir.
PT Chimkode
E8xcellent consultation. answered all questions patiently. explained everything very nicely and in detail.
Chitra Nair
very polite good behavior
rightly advices steps. The doctor online consultancy also would help here if respected Dr Borse would agreed to give online consultancy support
Somraj Dutta
Doctor attended to me well and explained my problem at length. Polite and humble doctor. I am satisfied with the treatment.
Ridhika khanna
My wife was suffering from acute Meningitis. Dr. Sandeep Borse treated her very well and within 3-4 Weeks, She was back to her normal routine. He understands the health problems quickly and also knows the best treatment for all neurological problems. I will definitely recommend Dr. Borse for any neurological health issue.
Nagaraj Krishnagiri
This treatment for my mother and she is feeling better with the medicines prescribed, hence would soon be taking her to the clinic to meet the doc.
Shireen Roy