Neurophysiology is broadly defined as the study of nervous system function. In this field, scientists investigate the central and peripheral nervous systems at the level of whole organs, cellular networks, single cells, or even subcellular compartments. A unifying feature of this wide-ranging discipline is an interest in the mechanisms that lead to the generation and propagation of electrical impulses within and between neurons. This subject is important not only for our understanding of the fascinating processes driving human thought, but also for our ability to diagnose and treat disorders related to nervous system malfunction.
An electroencephalogram (EEG) is a test that detects electrical activity in your brain using small, metal discs (electrodes) attached to your scalp. Your brain cells communicate via electrical impulses and are active all the time, even when you're asleep. This activity shows up as wavy lines on an EEG recording.
An EEG is one of the main diagnostic tests for epilepsy. An EEG can also play a role in diagnosing other brain disorders.
Electromyography (EMG) and nerve conduction velocity (NCV) are electrodiagnostic tests that measure the electrical activity of muscles and nerves. These tests may be an important part of a spine patient's work-up by their doctor.
Visual Evoked Potential (VEP)
A visual evoked potential is an evoked potential caused by a visual stimulus, such as an alternating checkerboard pattern on a computer screen. Responses are recorded from electrodes that are placed on the back of your head and are observed as a reading on an electroencephalogram (EEG). These responses usually originate from the occipital cortex, the area of the brain involved in receiving and interpreting visual signals.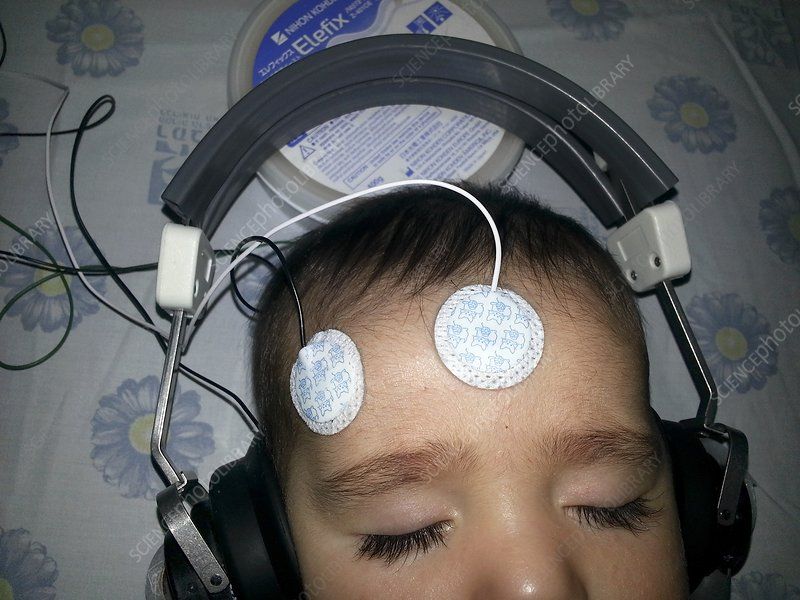 Brainstem Evoked Response Audiometry (BERA)
Brain Evoked Response Auditory (BERA) is a hearing examination performed on children aged 1 to 3 years. Meanwhile, for children with a smaller age, Oto Acoustic Emission (OAE) examination can be carried out. If the BERA test results are stated in good condition, it can be concluded that the child's hearing function is within normal limits and no further medical treatment is necessary. However, if the BERA test results are declared abnormal, then the examination will continue with the estimation or prediction of the hearing threshold and hearing rehabilitation must be carried out as early as possible by using hearing aids. BERA test itself will take approximately one hour.
Somatosensory Evoked Potential(SSEP)
SSEP (Somatosensory Evoked Potential) is one of the many intraoperative neurophysiological monitoring tests that is used during a surgery. The SSEP test monitors the nerve pathways that are responsible for feeling pressure, touch, temperature and pain.